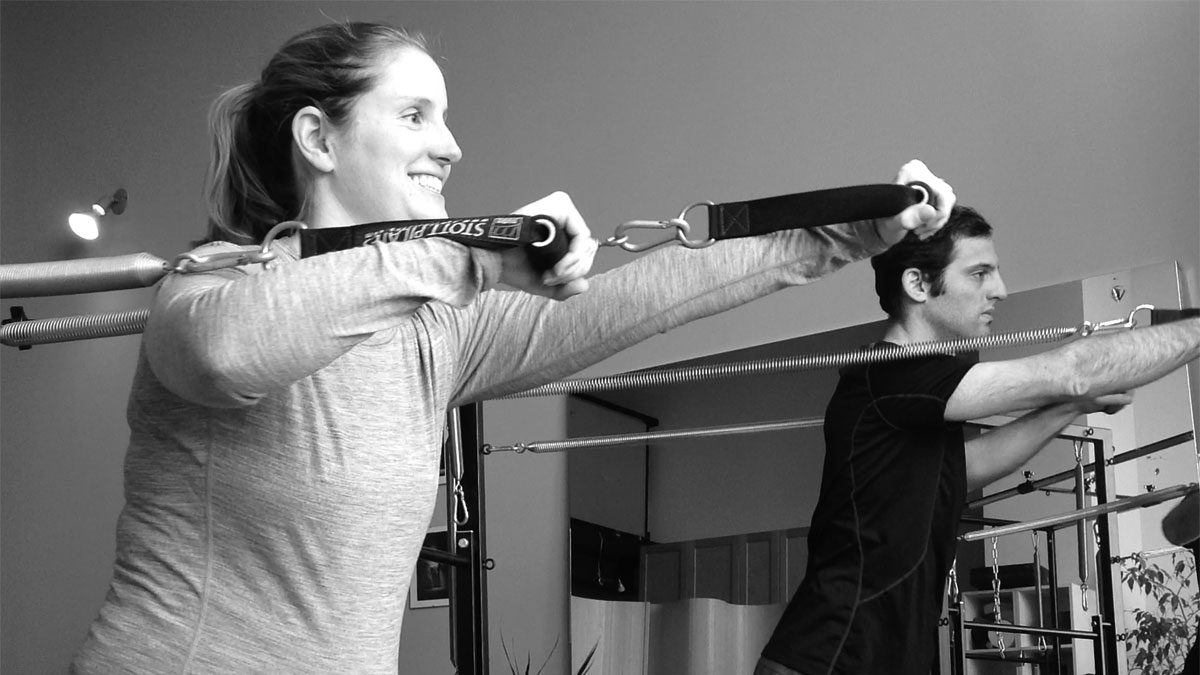 I started taking Pilates with Junko in 2006 as a way to get some exercise and work through the stress of my desk job.  She did a great job helping me prevent back and posture issues and increase flexibility, especially after long flights!
When I got pregnant with my first child I knew I wanted to keep Pilates as a core part of my routine. With Junko's help I managed to stay active until less than a week before I gave birth. Junko was wonderful at modifying exercises that would work with pregnancy, allowing me to get a workout safely and comfortably. She also knew all the stress and pressure points the extra weight was impacting and helped me work through my changing body so that I was relatively pain free during those last few months. When it came time for labor my doctors were amazed at how fast the pushing went because I had maintained strong core ab muscles. They said they might have to recommend Pilates to all their patients.
Now I look forward to working with Junko to get my pre-baby body back, and preventing any new issues caused by carrying around our 8 lb addition to the family!