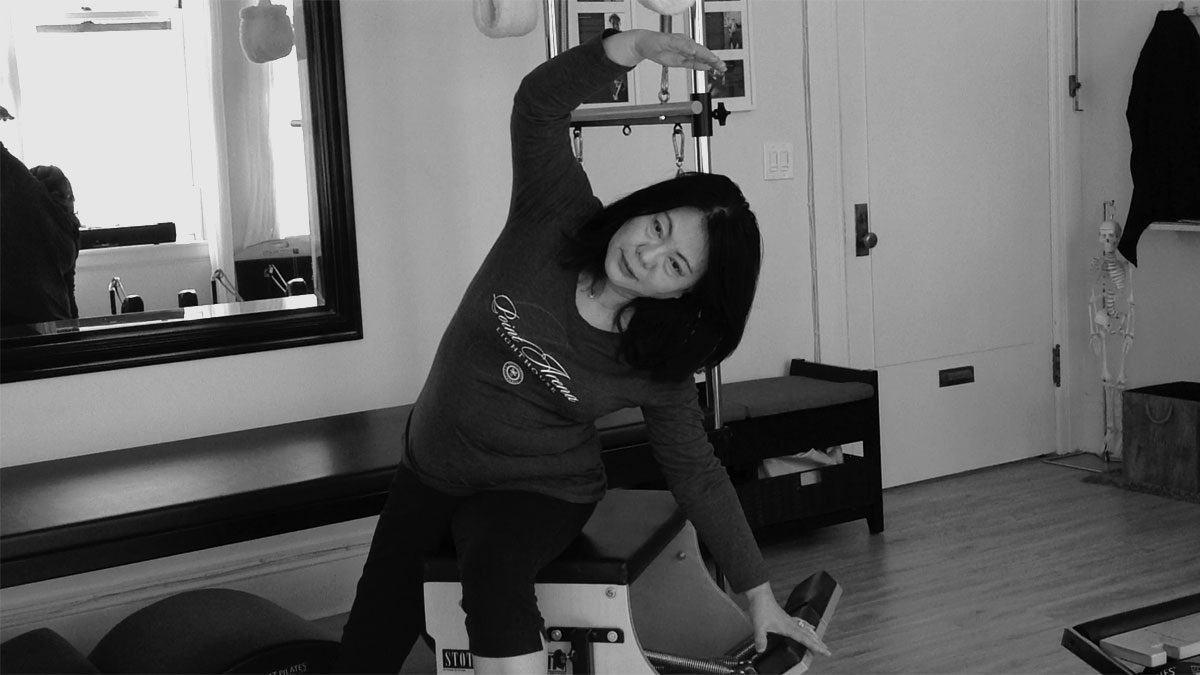 When did you start Pilates?
I started Pilates in August 2012, and kept twice a week sessions for a year and half. Then had to cut back to once a week due to my work schedule changes.
What made you try Pilates?
Before starting Pilates exercise, I'd had severe pains in my lower back, both knee joints, and hips which made me reluctant to even walk. Long suffered ingrown nails in my right big toe had prevented me from walking normally quite a long time, and I believe that had caused the vicious cycle of pain. In addition to it, I fell a few times injuring my lower back and neck (whiplash) in 2010 & 2011 and received treatments for several months from a chiropractor and orthopedic doctors in Japan.
After series of these injuries, I became afraid that I won't be able to walk with my own legs in the near future – that sent me for the serious search for an appropriate Pilates instructor in San Francisco where I work.
What kind of changes and process have you gone through?
I feel very luck that I found Junko!
When I started working with her, I didn't have any understanding of why I suffered from so much pain and injuries. For a couple of months, I just followed her instructions and tried hard to move my body as I was told – again without much understanding of what I was doing.
During our session Junko would constantly check on my breathing, standing posture, and gate.
Thanks to her precise corrections and attention to details, my awareness and understanding of how my body should aligned and how muscles should work incrementally improved. As that happened, the pain I used to experience while walking decreased dramatically – in my knees first and the lower back and the neck, eventually. At some point, she actually made a trip to the downhill in the downtown area where I had trouble walking every morning on the way to work, to observe my gate pattern. And she would teach me the exercises that would help in the following session!
After less than 3 years, I'm almost pain free. It has been a slow process, but as I experience less and less pain especially when I walk, I notice that I'm more confident and happier in general. Also I'm confident that I'm in charge of my own health, and that I'll be able to continue to walk with my own legs, without having surgeries!
April 2015