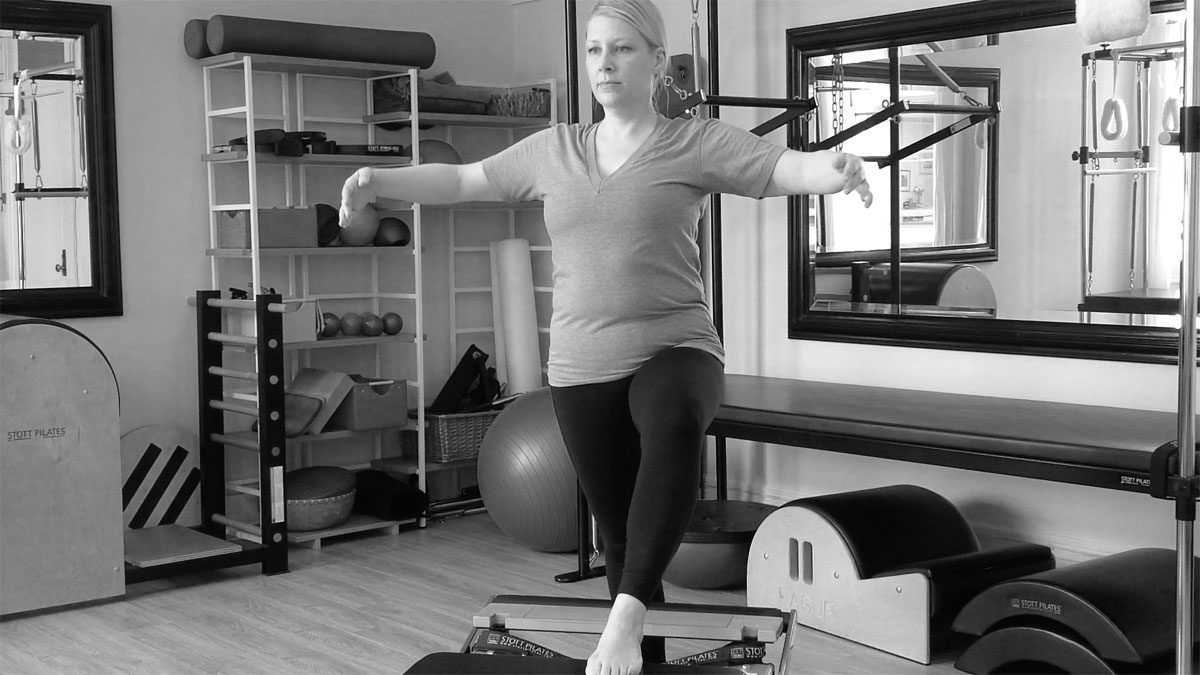 When did you start Pilates?
I've practiced Pilates off and on since the early 2000's, both mat classes and private instruction. I've been working with Junko since June 2014.
What made you try Pilates?
In the past, it was part of an overall fitness routine. I sought help from Junko after being diagnosed with Vestibular Migraines which are caused by a Chiari Malformation of my cerebellum. I was sick to the point of not being able to work out for several months when we started our sessions, I needed to rebuild my body in a safe environment with a knowledgeable trainer and from our first meeting, I knew Junko was the right match. When we met to discuss my goals, she had already done some research on my condition and had ideas on how to train me without exacerbating my condition.
What kind of changes and process have you gone through?
I move from my core now! I used to have pain in my left ankle and foot from a chronic knee injury and that has disappeared. I feel stronger but in a different way than in the past, it's an internal strength and I feel more balanced.
Junko also encouraged me to take ballet classes which has helped me get stronger. Because of the Chiari Malformation, I had to abandon my former exercise routine and she has been an integral part of establishing a new one.
March 2015